TS 10th class Exam Time table March 2018: The Telangna board of secondary education released the time table for Secondary School Certificate (SSc) examinations on Thursday. The examinations for SSC, and OSSC will begin from March 15, 2018, and will end on March 31, 2018. The first exam, to be held on March 15, in OSSC main is Sanskrit, Arabic and Persian.
Telangana/TS 10th class Exam Time table March 2018 Download @ manabadi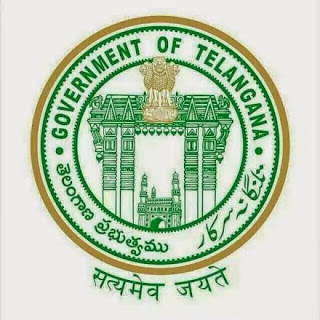 The objective sections of all subjects will be distributed and have to be answered in the last half an hour before the exam ends. This excludes language papers. The perforamnace of the candidates will be affected if they answer wrong combination of question papers. Hence candidates are instructed to demand and answer reight combination question papers. THe examinations will be conducted strictly according to the time table even if the government declares holiday against the dates mentioned in the time table.
BOARD OF SECONDARY EDUCATION, TELANGANA STATE :: HYDERABAD
SECONDARY SCHOOL CERTIFICATE PUBLIC EXAMINATIONS, MARCH-2018.
EXAMINATION TIME TABLE FOR ACADEMIC SSC, OSSC AND VOCATIONAL CANDIDATES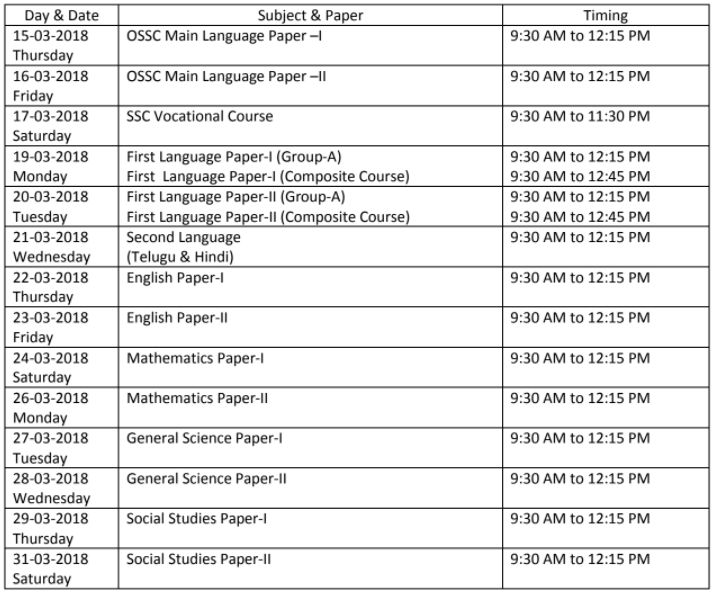 Board Of Secondary Education Telangana SSC Regular March 2018 Exam Time Table