UP Board 10th, 12th results 2020 released on 27 June
UP Board 10th, 12th results was announced. Uttar Pradesh Madhyamik Shiksha Parishad (UPMSP) is all set to announce the results of the matric (class 10) and intermediate (class 12) annual board examinations on 27 June 2020, according to the latest reports. The UPMSP 10th and 12th results 2020 will be uploaded to the state board's official websites-upmsp.edu.in & upresults.nic.in.
Almost 56 lakh students appeared for this year's class X and XII exams which took place in February-March. Moreover, due to the coronavirus outbreak, few practical exams of Class 12 students could not be performed because of lockdown across the state.
For all those students who missed their practical exams, the UPMSP will conduct the pending practical exams on June 9 and 10 across the state.
UP Board 10th Class Results 2020, UP Board 12th Class Results 2020 at upresults.nic.in. UP Board High School (Class X) Examination 2020 Results, U. P. Board Intermediate (Class XII) Examination 2020 Results will be announced June 2020.
UP Board 10th Class Results 2020 – UP Board 12th Class Results @ upresults.nic.in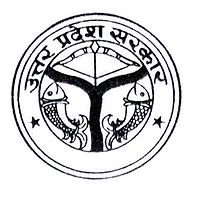 Uttar Pradesh board of high school and inter education will announce Uttar Pradesh board class tenth results 2020 as soon as possible. Students who had appeared for the exam and are waiting for their results can soon get the news at the official internets sites on the board. Students can also get the current result details or UP Board class x Result 2020  on the official website. The last year Uttar Pradesh board, tenth result saw a male student in the top position with ninety six percentages. Though the pass percentage of around all the candidates was eighty three percentages, but it had reduced in the decade 2014. In 2015, the top ranking candidates are with eighty eight and seventy nine percentage. Overall performance can be needed to be good due to the enhanced number of candidates. This decade, there are numerous number of candidates have enrolled for the Uttar Pradesh board high school exams in comparison to the previous year 2018. Students can search their result in the official websites. Based on this, let's discuss more information about the UP board 10th result 2020 in detail.
UP Board 10th Class Results 2020 – Uttar Pradesh High School (Class X) Examination Results
Uttar Pradesh will declare the 2020 UP board high school result for the class tenth exam as soon as possible. Students, who have enrolled for the high school exam can get their UP board, tenth result 2020 at the official internet site of the board. Students can also access their output on their official site. The output for Up board class inter exam 2015 was announced in may month. And this decade, the board is all set to announce an output for class tenth exam much ahead than CBSE and ISC board. Applicants who have seemed for the UP Board excessive faculty of class 10th examination can test their Uttar Pradesh High school Results from the respectable website of the Board. The end result is likewise available. Hold the exam roll wide variety in reach to check your end result without any problem.  Technique to test the UP Board 10th result 2020 on-line for high faculty examination applicants are required to check in their valid e-mail cope with and speak to variety.
UP Board 10th result 2020 via SMS and electronic mail
After the UP Board high school end result 2020 to be declared, candidates are required to access. In addition, they are required to store a duplicate of the mark sheet.  Candidates can use the saved reproduction of the UP Board excessive college result 2020 for reference purpose, but it can't be considered as a valid file. You may access to UP Board 10th end result 2019 Updates through SMS and e-mail additionally, register your phone and e-mail deal with official Get all the today's updates approximately the exam and the outcomes secure. Get a higher enjoy by getting access to UP Board 10th Result 2020. To keep away from such troubles, college students will marker this page and go to it on the day of result statement to urge their result terribly genuinely. The result furnished on our internet website online is supplied and, consequently, are thoroughly proper and authentic. College students are cautioned to stay all of the  mandatory information like name, roll range, date of start, cell variety, email identification and site  prepared, in order to be the primary ones to get entry to their UP result 2020. For seeing the  result  in our internet site could be very clean, just with the aid of making use of some of the simple steps. From this, you've got discovered the approaches to recognize the board examination consequences in a green way.
U. P. Board High School (Class X) Examination – 2019 Results are announced
Click Here To Check Uttar Pradesh/UP Board 10th Class Results 2019
UP Board 12th Class Results 2020 – upresults.nic.in
The consequences of the UP Board Middle of the 12th 2020 Exam are going to report soon and will show up before the understudies. Likely, it will be conducted in the Last week of April. The exam has been composed in the month of Walk, 2020. The official site of UP Board. One can get to know about and get any sort of data with respect to UP Middle of the road Results 2020, Principles and Regulation identified with exam and so on from the official site of UP Board. The Consequences of UP Board twelfth Exam 2020 will be reported By Opening this official site, the particulars with respect to the Board will be displayed. The decided hopefuls would need to focus on the connection of Uttar Pradesh Intermediate Results 2020. Nothing more will need to do aside from tapping on that connection by the wannabes. As a date sheet on the page will show up on screen. Where understudies need to tap on the twelfth results to download UP Halfway Exam Results 2020. For the most part it is produced in pdf group. After fruitful download one can take the print of the UP Board twelfth Results 2020.
UP Board 12th Class Results 2020 – Uttar Pradesh Intermediate (Class XII) Examination Results
About Allahabad Secondary Board of Education : The UP Board was built up in 1921 at Allahabad under the demonstration of  the United Territories Authoritative Committee. It led its first examination in 1923. This Board is one in India, which, from the very begin, had embraced 10+2 arrangement of examination. The primary open examination following 10 years instruction is Secondary School Examination and after the 10+2 stage, there is Moderate Examination. Preceding 1923, College of Allahabad was the inspecting corpse of these two inspections. The UP panel is one of the most seasoned training sites in India and which embraced the 10+2 arrangement of instruction. The foremost corpse of resulting educate and center of the road Instruction Uttar Pradesh is in charge of the directing of Secondary School tenth and Halfway exam/twelfth in different schools of the state. Uttar Pradesh Board will direct twelfth examinations of all streams like science, expressions and trade in February/Walk 2020. Understudies will show up in different focuses and partook in examinations to accomplish higher imprints since they know the estimation of the characteristics of twelfth in higher studies.
Get UP Board 12th Result 2020 Updates through Email and SMS
The Uttar Pradesh will be affirming the UP Board 12th Result 2020 on their official site and the same will in like manner be open on this official site. Nearby the results being appeared on the PC screen, understudies will moreover have the ability to download a propelled copy or take a physical printout of their consequences from their web page. Regardless, understudies are provoked that the result scorecard printout is not an official record and won't be considered by higher discretionary schools for affirmation purposes. Thusly, every one of the understudies is requested to assemble the primary result statement and engraving sheet issued by the authorities from their schools. Understudies encounter various gossipy goodies that are pervasive in the midst of the period going before the announcement of Board exam results. With a particular deciding objective to smother the misdirection and ending the hesitantly concerning the result assertion dates, this site will offer a unique up board class xii results 2020 Overhaul organization to the understudies this year. Under this organization, understudies will be given custom reports as to exam notices and result presentation dates. Understudies enthused about profiting this organization can enroll their versatile number and email id at this official site.
 U. P. Board Intermediate (Class XII) Examination Results are announced
Click Here To Check Uttar Pradesh/UP Board 12th Class Results 2019