AP EAPCET 2021 Agriculture Results – Download Rank Card at Manabadi.com : AP Eapcet 2021 exam had successfully conducted on 3rd Sep to 7th Sep 2021. Almost in a huge amount nearly 2.90 lakh students had appeared for the eapcet 2021. The results of the exam will be released soon in the month of Sep 2021. This year JNTUK had conducted the eapcet exam 2021 on behalf of APSCHE. All students are earlier waiting for the time to come soon. But students wait for results is not fruitfully due to some issues the timing for results had changed. Finally the AP Eapcet Agriculture 2021 had issued to release on  Sep. So students can check on their results and rank cards from the official websites that are available.
 AP EAPCET 2021 Agriculture and Pharmacy Results – Available Soon
AP EAMCET 2021 Results For Agriculture and Pharmacy – Manabadi.com
EAPCET (Engineering, Agriculture and Pharmacy Common Entrance Test) is conducted throughout the state. Students of Andhra Pradesh around 1.89 lakh had appeared for Engineering exam and other 1.03 lakh had appeared for the Agriculture and Pharmacy exam. The eapcet provisional answer key had already released by the board are available for the students to cross check their performance in the eapcet exam.
Board of the examination had announced that the students who had appeared for the exam results had a weightage of 75% marks of Eapcet and 25% marks of Intermediate. Candidates who had qualified for the eapcet will be headed to the counseling process according to the rank wise. Through counseling students can pursue their higher education in the selected college. The counseling can be starts from Sep 2021 (tentatively).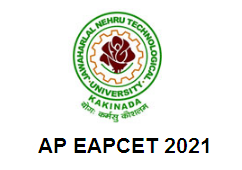 Andhra Pradesh Eapcet Agriculture 2021 Results Details
Students can check their results in Manabadi eapcet exam 2021 results. Students had to wait a little more for the results. Check out the full details of AP eapcet exam 2021 below.
AP EAPCET 2021 Medical Results
Name of the Examination: AP Eapcet 2021
Name of the Organization: APSCHE
Exam held date: 3rd Sep to 7th Sep 2021
Results released date:  Sep 2021
Official website: manabadi.com or http://www.apeamcet.org

QUALIFYING MARKS FOR AP EAPCET – 2021 : The qualifying percentage of marks for the AP EAPCET-2021 is 25% of the maximum marks considered for ranking. However, for candidates belonging to Scheduled Caste and Scheduled Tribe, no minimum qualifying mark is prescribed. But their admission will be limited to the extent of seats reserved for such categories.
AP EAPCET 2021 Rank Card Download
Candidates shall be ranked in the order of merit as explained in the Annexure-IV.
Rank obtained in AP EAPCET-2021 is valid for admission to the courses mentioned in the application form for the academic year 2021-2022 only.
Rank card shall be downloaded from the website www.apeamcet.org.
Rank obtained with the benefit of relaxation of the minimum qualifying marks at AP EAPCET-2021 by any candidate claiming as SC/ST Category will be cancelled in case the claim is found to be invalid at the time of admission to any course of study in any participating University / Institution.
How to Download AP EAPCET 2021 Results & Rank Card
As per the announcement by AP Education Minister Adimulapu Suresh in Vijayawada had declared that the AP Eapcet 2021 results will be released on Sep 2021.
Visit the official site : Manabadi.com.
Click on the "AP Eapcet 2021 results".
Fill the required details like hall ticket number and press submit button.
The following information will be displayed on the screen.
Hall Ticket No, Stream, Registration No, Candidate's Name, Father's Name, Gender, Category, Local Area, Combined Score, Eapcet Weightage, Inter Weightage, Eapcet Marks, Physics, Chemistry, Group Total, Group Maximum, Intermediate Percentage, Rank, Approx. Local Rank (Local Area + Category), Result.
Download or print your score and rank card for further use.
For more stuff of AP Eapcet 2021 Results do visit our website regularly.
About Ap EAPCET :
Engineering, Agriculture and Pharmacy Common Entrance Test (EAPCET) is conducted by Jawaharlal Nehru Technological University Kakinada on behalf of APSCHE. This examination is the prerequisite for admission into various professional courses offered in University/ Private Colleges in the state of Andhra Pradesh.