AP EAPCET 2023 Results: Andhra Pradesh EAPCET Exam Results 2023 declared on 14th June 2023 at Manabadi.com. Students Can their ranks, score for Engineering, Agriculture streams here. The curious waiting of the students who are eagerly waiting to know their EAPCET 2023 rank has ends as the board is going to declare the Andhra Pradesh eapcet 2023 results on  June 2023. Huge amount of students have appeared for the examination which was conducted via computer based mode on June 2023. Jawaharlal Nehru Technological University, Anantapur conducted the examination. at various centers across Andhra Pradesh and Telangana states.
AP EAPCET Results 2023 (Engineering) – Available Now

AP EAPCET Results 2023 (Agriculture) – Available Now
AP EAPCET 2023 Admissions Allotment Order
AP EAPCET 2023 Results – Andhra Pradesh EAPCET Rank card @ Manabadi.com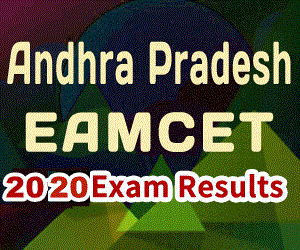 Students seeking admission in engineering, architecture and other courses in various institutions  in Andhra Pradesh state had appeared AP EAPCET 2023 exam. In addition to the official web site of the board, the AP engineering results 2023 can also be checked at www.manabadi.com once declared. After down loading the Rank cards from the official web sites, the students are requested to keep them safe till the counseling stage as it is required during verification of documents.
Andhra Pradesh EAPCET Results, Rank card
Keyword:
Andhra Pradesh EAPCET 2023 Results
AP Entrance Test Exam Results 2023
AP Eligibility Test Results 2023
AP Eapcet Exam Results 2023
As per the prescribed rules, the students who has appeared for the exam has a weightage of 75% marks of EAPCET 2023 and 25% marks of Intermediate. Candidates who had qualified for the EAPCET will be asked to attend for counseling process according to rank wise. Through counseling students can pursue their higher studies in the selected college.
S.No.
AP Eapcet Events Name
Dates 
1.
AP EAPCET entrance exam 2023
15th to 23rd May 2023
2.
Announcement of AP EAPCET 2023 result
14th June 2023
3.
Availability to download AP EAPCET rank cards 2023
14th June 2023
4.
Counseling & document verification process
————-
5.
Official website
sche.ap.gov.in
S.No.
AP Eapcet (M.P.C Stream) Counseling
Dates 
1.
Commencement of Online payment of Processing fee
14.09.2023 To
15.09.2023
2.
Online Verification of uploaded Certificates at notified Help Line centers
14.09.2023 To
16.09.2023
3.
Exercising the Web-Options by the registered and
eligible Candidates
14.09.2023 To
17.09.2023
4.
Change of Options for the candidates
17.09.2023
5.
Allotment of Seats
21.09.2023
6.
Self reporting and reporting at the colleges on or before
22.09.2023 To
25.09.2023
7.
Commencement of classwork
—
S.No.
AP Eapcet (Bi.P.C Stream) Counseling
Dates 
1.
Date of issue of Notification
—
2.
Internal Sliding:
—
3.
Deriving Spot Vacancies:
—
4.
Uploading of Spot Admissions cum fee payment with late fee:
—
[/su_table]
 Qualifying Marks for AP EAPCET 2023:
The qualifying percentage of marks for the AP EAPCET-2023 is 25% of the maximum marks considered for ranking. For Candidates belonging to Scheduled Caste and Scheduled Tribe no maximum qualifying mark is prescribed. However, their admission will be limited to the extent of seats reserved for such categories.
About AP EAPCET 2023:
AP EAPCET 2023 was conducted by JNTU Anantapur on behalf of Andhra Pradesh State Council for Higher Education. This examination is the prerequisite for admission in various professional courses offered in university & private colleges in the state of AP. We welcome you to the web site of AP EAPCET 2023 Result and wishing you all the best.