AP 10th class Results 2023 Andhra Pradesh SSC Results 2023 available at manabadi.com. Check AP SSC Results (CLASS X), ap 10th results 2023. Directorate of Government Examinations, Andhra Pradesh has SSC public examinations 3rd April to 18th April this year 2023. Those candidates who are registered for AP SSC exam 2023 that will able to check their result by the 6th May 2023. Students can able to get AP SSC 10th board exam result 2023 that is from the online right way. In order to check their result you need to use their roll number.
AP 10th class Results 2023 – Available Now
AP 10th class Results 2023 – Manabadi Andhra Pradesh SSC Result With Subject wise Marks
Ap ssc Results 2023: AP Board also known as the board of secondary education of Andhra Pradesh and director of government examinations. It is found in 1953 and this main headquarter of AP is located in Vijayawada. No worry about that they AP board which is famous board in the Andhra Pradesh state. Moreover, this board contain thousand number of government, private school and institution are also affiliated it. The main objective of this AP board provides a quality and best education for all students. This board also conducts on two main exam 10th class and 12 the class both examinations are really made and most important to makes surely that clearly for these exams in the future point of view.  Students who have to tolerate them and wait for their bright future, because AP board is going to implement Andhra Pradesh SSC results April 2023 that is more like to announced on May 2023. You need to view your result so you just click an official website link http://bseap.org.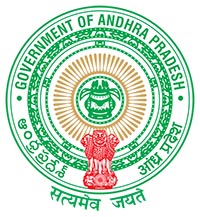 Directorate of Government Examinations, Andhra Pradesh
Board Name: BSEAP
Exam Name: SSC public Examinations
Date of the Exam: 3rd to 18th April 2023
Status: May 2023
Official Link : manabadi.com or http://bseap.org

Where to check AP SSC Result 2023 or Andhra Pradesh SSC results May 2023?
Students, who want to check their results first, can visit http://manabadi.com/andhra-pradesh. Andhra Pradesh board is conducting various exams are SSC student or class X student at every year. Currently, there are lakhs of students from over all the Andhra Pradesh appears into SSC examination at every year. Andhra Pradesh board SSC result is not fixed in date announced for the AP SSC result declaration 2023, because looking for past few years. Likewise, tentative data fall around in the May second week 2023. The final date is probably announcement out either few week or day before the result. So you have to maintain the constant check on our website that will also ready to have the final date.  On the other hand, one-day result declaration is appeared by one lakhs students checking their ap 10th class results 2023 name wise in the official website. So you very pleasant to crash down there or slow run you to do heavy traffic on the site and then easy to view and download the result page. There are some steps to follow how to log in and view on their AP board exam result in 2023.
 Also Check: TS 10th class Results May 2023
How to Login and View On AP Board 10th Result 2023
AP 10th class Results school wise : Andhra Pradesh SSC Result With Subject wise Total marks, school wise, name wise results and merit list also available here. There are providing a simple process of login step by step procedure, you just filling up form with proving out your information such as name, role number, and date of birth, mobile number, email id, and location or even stream of your interested area. An ap ssc results from 2023 march month and then come soon announced Andhra Pradesh board 2023 result from an official site.
First of all, you have to log in an official website link manabadi.com.
You just click on the student corner link.
After check 'AP board 10th result 2023' appeared in a web page.
And then you can enter you roll number in required box.
Click on submit button.
After that, you can look on your result page in the computer screen.
Free download and take print out the result option also accessible.
AP SSC Results 2023 Through SMS & Email :
Andhra Pradesh board exam results 2023 announced in the official website with those students are checked and keeping visiting our web page for regular updates in AP board result in 2023. Students also get ap 10th class results through sms, email.