Nagaland Board NBSE to announce HSLC & HSSLC Results On July 20th, 2021
The prov isional Result Gazettes will be issued to all the registered institutions
of the Board. In view of the lockdown due to COVID-19 pandemic and in order to
maintain social distancing the Board will issue the documents to the Centre
Superintendents only from 5th June 2021. The Centre Superintendents will collect
and distribute to the schools coming under his/her centre.
NBSE HSSLC Result 2021 Available Now
NBSE HSLC Result 2021 Available Now
NBSE HSLC Compartment Result 2019-2020 Available Now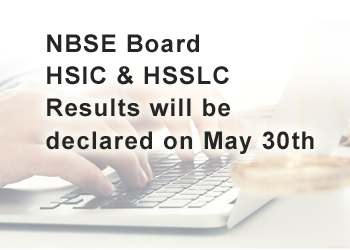 NBSE Board HSLC & HSSLC Results will be declared on May 20th
The dates of collection will be prepared districtwise and made available in the
Board website and the district Whatsapp groups. All Centre Superintendents are
requested to check the dates and collect accordingly. The Standard Operating
Procedures (SOP) for distribution of documents is made available in the Board
website www.nbsenagaland.com & www.schools9.com, www.manabadi.com