Anna University UG 2017 Exam Results:
Anna University Results 2017: Check Anna University UG 2nd, 4th, 6th Semester Result April/May 2017 at coe1.annauniv.edu. Anna University has successfully conducted Affiliated Colleges University Examinations April/May 2017 for end semester B.E /B.Tech /B.Arch /M.B.A /M.C.A /M.E / M.Tech / M.Arch/M.Sc/B.Sc Degree Programmes.
Kind Attention to the Institutions : April/May 2017 Examinations B.E./B.Tech/B.Arch (08th and 10th Semester) results has been published by COE office on 09-06-2017 7:45pm, for those colleges who have paid all the examination fees to this office.The student can view the results in their login and the consolidated statement of the results are communicated to the principal of the respective colleges File inbox.the result is also avaiable in coe2.annauniv.edu and aucoe.annauniv.edu.
Anna University Result 2017: Anna University Results is the Hot Topic and now trending in all Students of Tamilnadu Now. Every engineering student under Anna University i.e AU Eagerly waiting For Anna University UG 2nd sem Results 2017, Anna University UG 4th Sem Results 2017, Anna University UG 6th Sem Results 2017 and Anna University UG 8th Sem Results 2017.
Anna University UG/PG Results 2017 For 2nd, 4th, 6th Semesters:
Are you looking for Anna University UG and PG results 2017? Then, all set for it. Soon, the Anna university is going to update its results database with UG/PG (B.Tech, BE, M.Tech, ME, MCA and MBA) examinations April/May 2017.
The results can be updated at any time. Some sources have said that the expected date for the Anna University 2nd 4th 6th 8th Semester of UG BE/B.Tech/B.Arch courses will be declared by the end of Junne and if PG results will be published along with UG results. So, keeping these in view, the students are advised to stay tuned with the official website of Anna university i.e., coe1.annauniv.edu or www.annauniv.edu to get the update of the results as soon as they are declared in them or else visit this site regularly to get the updates of the results.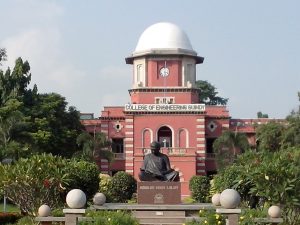 Anna University UG and PG Semester Results 2017
Name of the Conducting University: Anna University
Name of the Examination: UG and PG Semester Exams 2017
Dates of Examinations: April/May 2017
Official Websites to Check Results: www.annauniv.edu (or) coe1.annauniv.edu
When Anna University Released 2nd, 4th, 6th, 8th Semester Exam Results 2017?
April/May 2017 All semesters Examinations results will be published on June 2017, only to those affiliated colleges who have paid all the examination fees to the University. Anna university was Conducted UG/PG examinations in the Month of April /May 2017 and already valuation For the those Papers Completed in June middle week 2017. Now it's Waiting For the Results.
The Following Regional Centres Examination results are Announced:
Anna University, Chennai
Anna University of Technology, Tiruchirappalli
Anna University of Technology, Coimbatore
Anna University of Technology, Madurai
Anna University of Technology, Tirunelveli
The Following Degree Programmes University Examinations APRIL/MAY 2017 Are Conducted:
B.E./B.Tech./B.Arch. (Regulation 2013)
B.E./B.Tech./B.Arch. (Regulation 2008/2009)
B.E./B.Tech./B.Arch. (Regulation 2004)
B.E./B.Tech./B.Arch. (Regulation 2001)
B.E./B.Tech.(Part-Time) (Regulation 2014/2009/2005/2002)
B.A (Regulation 2015/2013/2009/2005/2002)
C.A (Regulation 2013/2009/2005)
ME/M.Tech/M.Arch (Regulation 2013)
ME/M.Tech/M.Arch (Regulation 2009/2005/MBCBS 09)
M.Sc -5 years (Regulation 2015/2010/2003/2002)
M.Sc-2 years (Regulation 2010) B.Sc (Regulation 2010/2003)